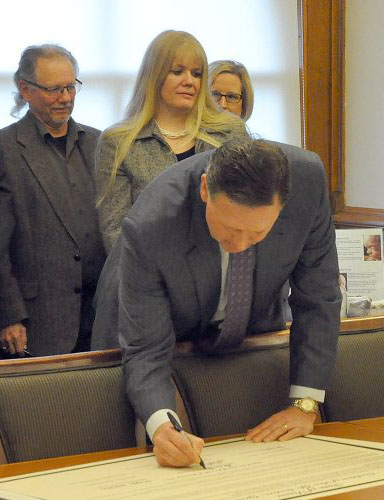 In an unprecedented move, leaders from nearly a dozen pro-life organizations in Iowa are publicly coming together in unified and unwavering support for the passage of pro-life legislation. The newly formed Coalition of Pro-Life Leaders consists of a diverse group of state influencers.
In 2007, Fox landed the role of Michael Bay in the sci-fi action movie "Transformers. This role has brought Megan world fame and a nomination for an MTV Channel Award Megan Fox bad plastic surgery in the category "Breakthrough of the Year. After the success of the picture, the actress has signed a contract to participate in two more films of the franchise, but dropped out of the project after the filming of the second part.
The creation of this Coalition represents an effort to provide both a more effective and unified message of abortion facts to the public and to debunk the misconceptions disseminated by pro-abortion organizations.
"All of the pro-life organizations in Iowa put a tremendous amount of time and effort individually into education," stated Maggie DeWitte of Pulse Life Advocates, "but using our talents and resources in concert will be instrumental in achieving our goals."

"It is great to be a witness and a participant in such a historic pro-life event," said Bob Vander Plaats of The FAMiLY LEADER. "Never has society been so ready or the time been more right for change. This coalition looking through a common lens with a singular focus, saving unborn lives, will help make those changes happen."
The Coalition of Pro-Life Leaders publicly signed an official document of their shared commitment on Wednesday, January 11, 2017 in the Iowa State Capitol Legislative Dining Room.
Coalition of Pro-Life Leaders
National Association of Pro-Life Nurses
National Association of Pro-Life Physicians
Dubuque County Right to Life
Join Us!
Iowa's Pro-life Leaders are stronger together. Become a Coalition Member or Supporter today.